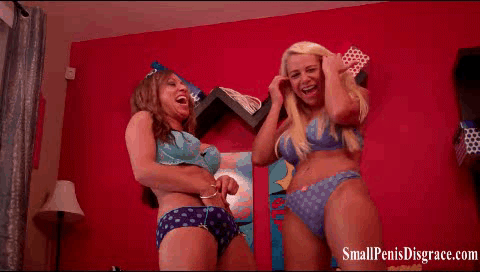 share gif:
MILF Nikki and Nikki Masters are two gorgeous fetish babes who love putting men in their place. Just grit your teeth and take the abuse or these two kinky babes will make your life a living hell.

Look, we don't know how to break it to you nicely so we are just going to say it. You have an incredibly tiny penis. I mean, it's like you never grew down there from the time you were born. People joke about guy's with baby penises, but you quite literally have the penis of someone who never went through puberty.

Did your mom drink or do drugs when you were in the womb, because there is seriously something wrong with the way you developed. Your penis is so small, you are like a medical oddity. You should go to the doctor and see if there is something seriously wrong with you because having a cock that small definitely is not normal.
- MILF Nikki & Nikki Masters